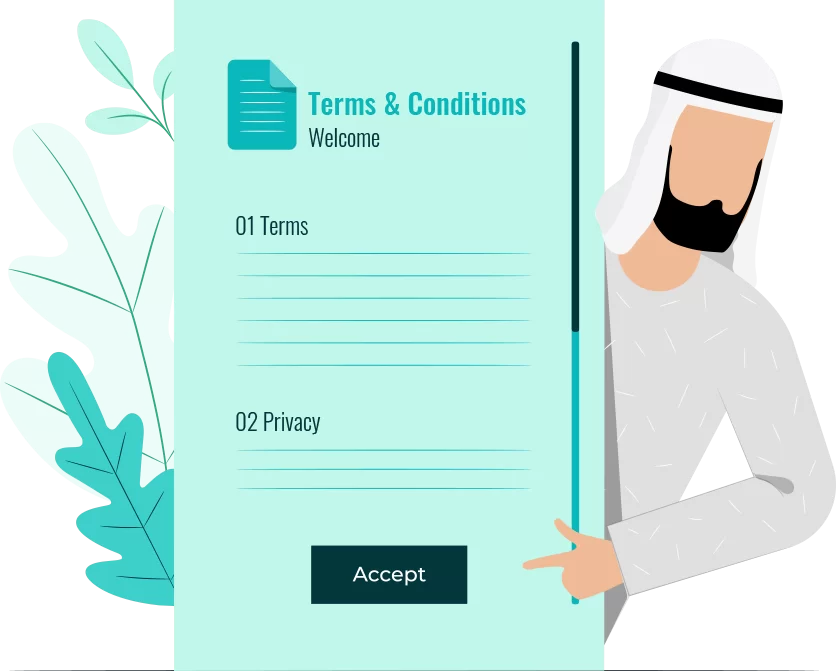 We welcome you here to go through all the terms and conditions defined here. We assume that you have understood our policy and agree to our rules restricted by our norms. Once you say yes to our terms and conditions, we welcome you right now. Therefore, we alert you for the best of use.
Intellectual Property Rights (IPR)
These terms and conditions forbid you from owing the actual content. Our website is a licensor for all the intellectual property rights and materials contained in this website. You may get access to the limited viewing for observing material contained on this website.
Conditions
We restrict you from all of the following:
Cheating any Website material in any other media;
Restrained from performing and/or showing any Website material publically;
Using the Website in any way that may cause any damage to this Website;
Using the Website in any way that may impact user access to this Website;
Avoid using the Website to work in any advertising or marketing.
Certainly, there are several areas where you cannot log in. We share you ID & password with users for they may make most of this website. They are further on alert to provide the same ID & password to anyone else. This is a secret that the user must maintain.
Your Content Accessibility
We display your content only if it remains your desire. Content can be any audio, video text, images, or anything else you choose to portray. We need your grant for this purpose. Certainly, this is your reputation that highlights your vision as well. We always ask you to provide your own content and avoid taking it from other sources. If this denotes any linkages between your content and plagiarism. We shall be liable to remove it from the display of our website.
Fee Submission Concerns
To the best of your knowledge, we always entertain your request for trial classes before taking the regular classes free of cost. Until the trial classes finish, we don't insist on you for submission of fees. After completing trails, if you feel satisfied enough, you may continue ahead after paying advanced fees.
You must pay your invoices before the regular classes begin. You may have several chances for regular classes in the shape of trial classes. You cannot continue classes for more than ten days.
An annual rise of 5-7% (based on situation) in tuition fees will be functional.
You may have your classes continued even after you are on leaves. It requires your confirmation only. We recommend you to pay fees in advance for continuing the classes with the same teacher.
"Makeup Classes"
We cannot entertain you for makeup classes many times; You had better inform us if you have been on leaves. Otherwise, we cannot schedule your classes.
In case, you do not have attended classes that had been made on request, we don't allow and we don't make you take this class again. However, we may avail you five make-up classes in a month.
In order to attend make-up classes, you must inform us two hours before we could make up your classes on request. 
Fee Refund Rules
If you are absent for more than 15 days without informing, your deposited fee will not be refunded.
If someone deposited fee for a few months in advance, but he/she doesn't want to take classes anymore, in that case, we will refund his/her fee upon refund request.
Permissible Leaves
There we see compulsory leaves (paid leaves) on Eid ul Fitr and Eid ul Adha only. Except for them, we do not announce other leaves for better running of classes.
Indemnity against our promises
We indemnify you against our made promises. If any of the rules or policies go wrong sometimes, we offer you the privilege in exchange for it. We are liable to come on hope. We'll offer you a booster in return of it. The booster may consist of the entertainment of your classes.
Exclusive Agreement
No doubt, all the terms, and conditions make our agreement stronger and valuable for the rest of time. It is a strong bond between our OQC academy and you.
Laws and Regulation
Surely, we both have to follow and understand these terms and conditions accordingly to the laws of the state of Pakistan. This is how the smooth classes can run.
Variation of Terms & Condition
Onlinequranclasses have the authority to revise these terms and conditions any time when it needs. We regularly visit our website and see the changes if they are found. There are always welcome for suggestions in regards to running the smooth classes.